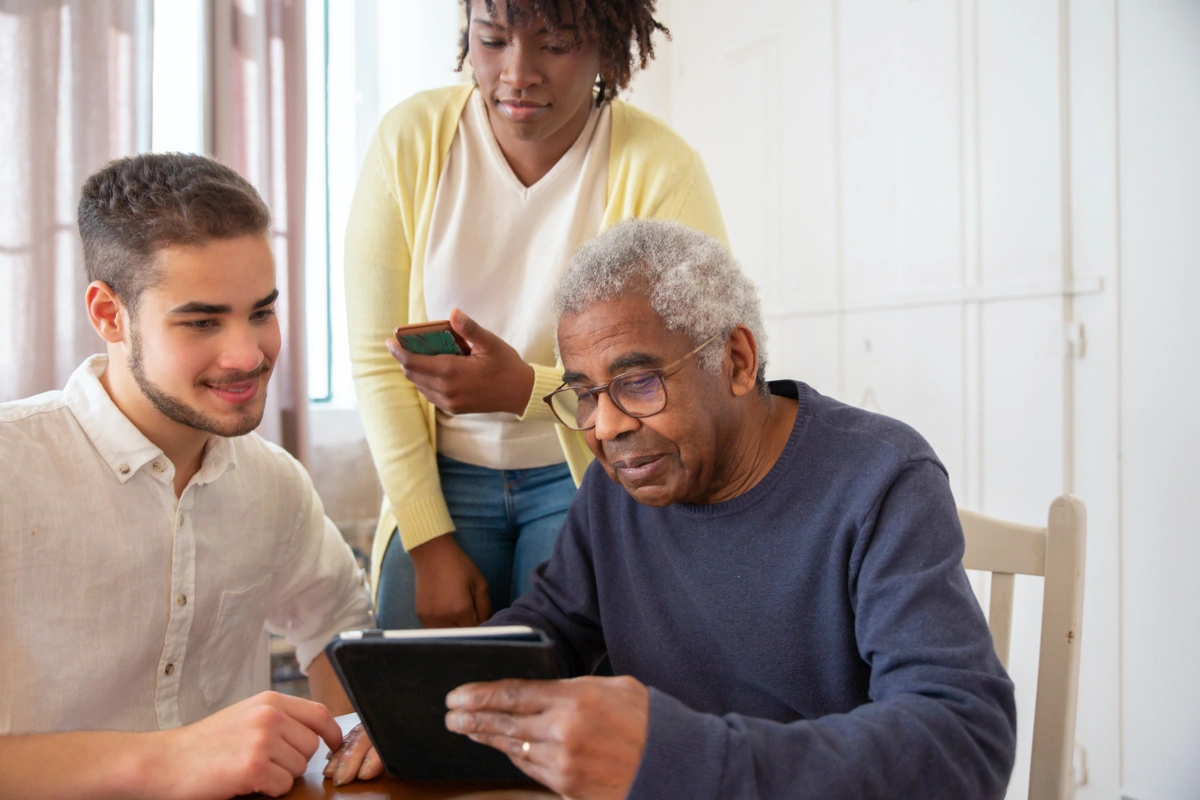 Advance care planning (ACP) improves end-of-life care for patients and their caregivers by prioritizing long-term health care decisions and providing clarity about preferences, but recent findings show that only one in three adults have a plan. When there is not a plan in place, patients can receive care discordant to their preferences and wishes, incur unnecessary medical costs and hospitalizations, often leading to both reduced quality of care and quality of life.
This chain of unfortunate events is especially prevalent among Black and Hispanic communities, where ACP participation rates are substantially lower than their white counterparts across all age groups. At ConcertoCare, we know how important it is to address ACP in every community, and we're committed to making it an integral part of care planning for patients and their caregivers.
Our ACP efforts are led by a team of geriatricians and palliative care experts who ensure that patient-centered conversations around ACP are taking place, such as determining a healthcare power of attorney or proxy, and deciding whether or not a patient would like to be put on a ventilator or have a do-not-resuscitate order towards the end of life. Focusing on ACP is one of many ways we work to empower our patients through informed consent, clinical education, open communication, and cultivating a therapeutic alliance with patients.
To better understand the efficacy and shortcomings of our clinical efforts, ConcertoCare recently launched a pilot program where we collected racially stratified data on 300 patients in Massachusetts to understand how we were tracking on advanced care planning completion. Our findings showed that 66 percent of white patients, 68 percent of our Black patients, and 72 percent of Hispanic patients had completed advanced care planning on file, indicating that race-based differences in ACP completion were not present in our patient population. This was a welcome finding and a big kudos to our care team and clinical philosophy.
These findings indicate that our model's focus on engaging communities in culturally sensitive ways and meeting patients where they are is helping us deliver more equitable care for our patients. This is significant because advanced care planning can improve racial disparities in many ways, including improving health outcomes, ensuring patients receive goal-driven care, appropriate use of hospice resources, and enhanced provider communication.
Being able to engage marginalized populations with ACP is a critical component in health education and it empowers patients to live their lives knowing that they have a plan in place to address their future health and life goals. Building on our advanced care planning pilot, we have integrated our learnings into IT, clinical, and operational improvements, including the introduction of a palliative care pathway, overhauling how ACP is documented in our EMR, and training for all of our clinical staff.
Beyond ACP, ConcertoCare is working to implement health equity efforts on an institutional scale. In 2023, we are taking the following steps to improve upon our commitment:
Data Collection: From a data collection perspective, we are making a large operational and IT push to standardize and automate measurement and tracking of demographic and clinical data.

Clinical: From a clinical perspective, our goal is to design interventions to address disparities, analyze the effectiveness of our clinical and social interventions for patients, and improve upon our performance.

Organization: From an organizational perspective, we continue to hire experts who deeply understand and care about addressing barriers to care and the diverse care needs of the populations we serve.
As a company dedicated to accompanying seniors on their path to better health and aging with dignity, we look forward to doing our part to promote best practices in health equity that deliver a more holistic, equitable, and compassionate approach to those who need it most.