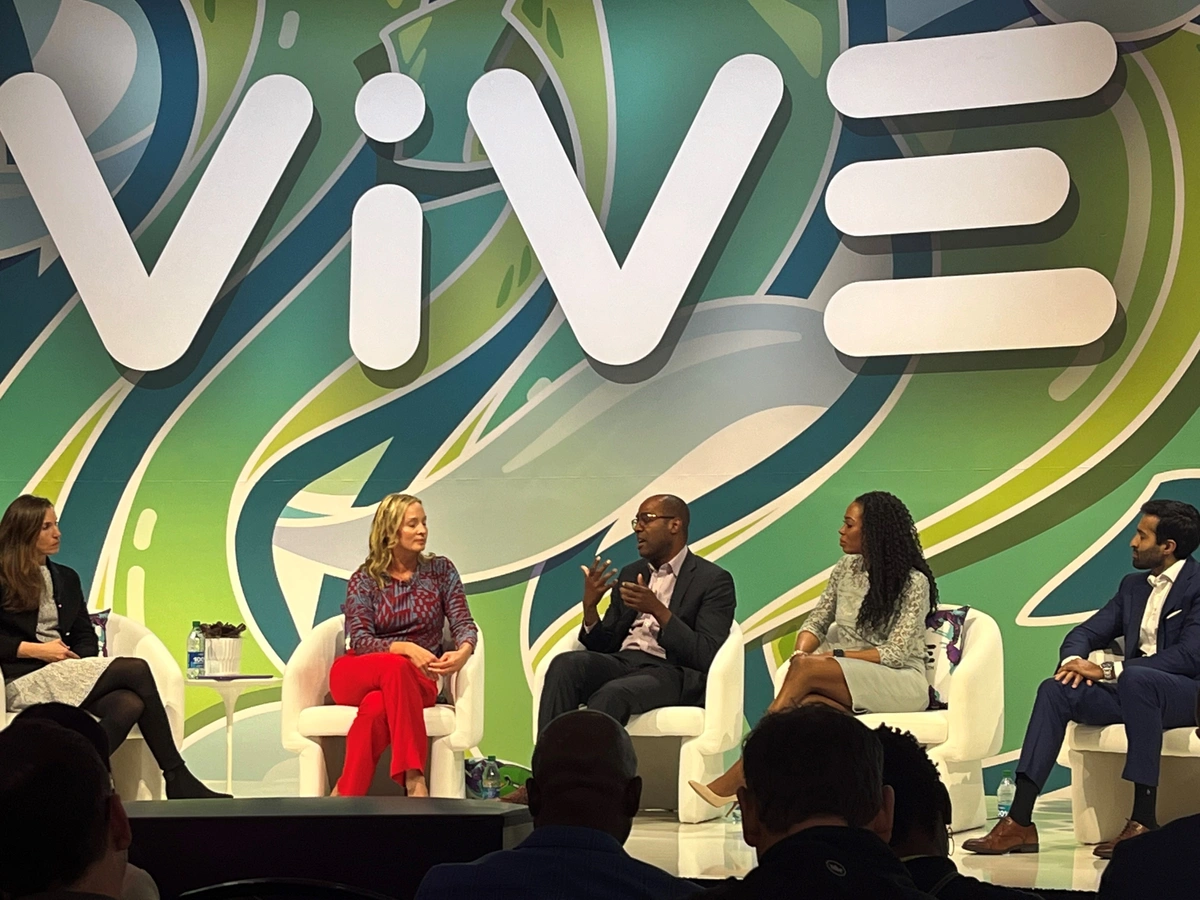 Over the past couple of years, ViVE has grown to become one of the leading conferences uniting technology innovation with the latest in healthcare delivery improvement. This year's event was focused on the theme of business transformation through IT innovation. ConcertoCare was on hand to attend several informative sessions over three days. Here are some of the key themes and takeaways captured from this year's events:
Using technology innovation to expand care delivery across channels
At ViVE, technological innovation remains at front and center, with organizations continuing to use technologies such as artificial intelligence, machine learning, blockchain, and big data analytics to drive innovation in areas such as primary care delivery, hospital-at-home, pharmacy management, and even financial processing.
One of the central themes is the numerous ways providers, payers, and digital health companies are using technology to improve care delivery across different channels and modalities. Often spurred by regulatory changes and improvements in digital health technology, these organizations are increasing their investment in solutions – such as telemedicine, mobile health apps, and remote patient monitoring – that support better care access, speed, and quality, often outside traditional settings and with an outsized benefit to patients that live in remote or underserved areas.
Increased attention to caregivers
Caregivers are a critical stakeholder in the delivery of high-quality care. Today, there are an estimated 53 million unpaid family caregivers in the U.S., among whom 75% are women and the average age is 50 years old. The typical caregiver spends between 20 to 40 hours per week in service, adding up to $470 billion (about $1,400 per person in the US) in unpaid labor annually. Furthermore, the number of caregivers is expected to grow as the U.S. population continues to age. Nationwide initiatives such as the Family and Medical Leave Act (FMLA) and the National Family Caregiver Support Program provide time off, information, assistance, and support services to caregivers – however, significant challenges remain.
At this year's ViVE, our own CEO Julian Harris, MD joined a panel discussion with Abby Miller Levy Co-Founder of Primetime Partners, Kikelomo Oshunkentan MD, Chief Medical Officer of Pegasystems, Rebecca Love, Chief Clinical Officer of IntelyCare, and Vijay Kedar CEO and Co-Founder of Tomorrow Health. Together, panelists explored efforts to ensure care transitions, the physical and emotional strain for caregivers, financial difficulties, coordination of supplies and providers, and social isolation issues. As more organizations look to include caregivers, engagement approaches are diverse and range from the use of inclusive language to workforce flexibility, supporting technology, and even care reimbursement. Some organizations are now working directly alongside caregivers to retool care plans, care strategies, and engage caregivers as part of long-term care plans.
At ConcertoCare, the mission is personal. Given our role in improving the lives of older adults, our care teams know firsthand the significant role that caregivers play in understanding patient needs and wants, supporting their journeys, and often helping drive decisions. More organizations now share this focus, applying a combination of human-driven and tech-enabled approaches to support and extend the work they do every day.
The business case for health equity
Another important trend at this year's conference is the extent to which all types of healthcare organizations are leaning in to help address health equity. Historically, many advancements in health equity have been achieved through public and social sector organizations and advocacy groups. Increasingly private sector businesses – including payers, providers, and digital health companies – are building and delivering solutions that not only address health equity for its own sake, but also deliver tangible business value.
Demonstrating the return on health equity initiatives can be difficult, but the impact that taking a data-based approach to health equity can have (see our recent piece on Advance Care Planning for an example). Multiple partnerships in the digital health space are fusing care delivery, technology, and data to quantifiably deliver on this social mission. In the process, these efforts demonstrate how leading with heart and compassion can align individual, societal, and business objectives.

ViVE 2023 was productive and yielded many opportunities to connect with other industry leaders on digital health innovations, review use cases in innovative patient care, and glimpse at the future of healthcare.