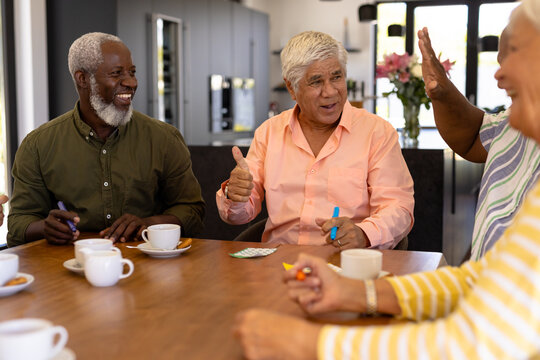 As more of the Boomer generation move into their later years, ensuring quality health care and support for older adults becomes a primary focus. One innovative solution that has gained significant attention in recent years is the Programs of All-Inclusive Care for the Elderly (PACE). PACE is a comprehensive and person-centered approach that aims to provide integrated health care and support services to eligible older adults, allowing them to age in place while maintaining their independence and quality of life.
Understanding the PACE Program
The PACE program started in the 1970s and addresses the complex needs of older adults who wish to remain in their homes and communities. PACE operates as a unique blend of health care services, offering participants a wide range of medical, social, and support services under one roof. This integrated approach eliminates the need to juggle multiple providers and allows for more streamlined and coordinated care.
Key Components of PACE
Comprehensive Medical Care: PACE provides participants with access to a team of health care professionals, including doctors, nurses, and therapists, who work together to create personalized care plans. Regular medical check-ups, preventative care, and medication management are all part of the package.
Home and Community-Based Services: PACE aims to help older adults remain in their homes and communities for as long as possible. To achieve this, the program offers various home-based services such as meal delivery, transportation to medical appointments, and assistance with daily activities.
Social Engagement and Activities: Loneliness and social isolation can greatly impact the mental and emotional well-being of older adults. PACE addresses this by providing opportunities for social interaction, group activities, and recreational programs, fostering a sense of community among participants.
Caregiver Support: PACE recognizes the vital role that caregivers play in the lives of older adults. The program offers respite care and support services to caregivers, allowing them to take breaks while ensuring their loved ones receive the care they need.
Benefits of the PACE Program
PACE takes a holistic approach to senior care, addressing both medical and non-medical needs. This comprehensive care model has been shown to improve health outcomes and overall quality of life. Additionally, PACE allows older adults to age in their own home or independent living community. This not only improves patients emotional well-being but can also delay the need for more intensive and costly nursing home care. By providing a range of services under one umbrella, PACE can often be more cost-effective than traditional health care models. This is particularly true when compared to the expenses associated with long-term nursing home care.
A signature hallmark of PACE is the recognition that every patient has unique needs and preferences. Care plans are tailored to each individual, ensuring that they receive the specific services required to maintain their health and independence. By focusing on comprehensive and integrated services, PACE empowers older adults to maintain their independence, engage with their communities, and receive the care they need to live full lives. The PACE program represents a transformative approach to senior care. As our population continues to age, initiatives like PACE offer a beacon of hope for a future where older adults can enjoy their golden years to the fullest, surrounded by the support and services they deserve.