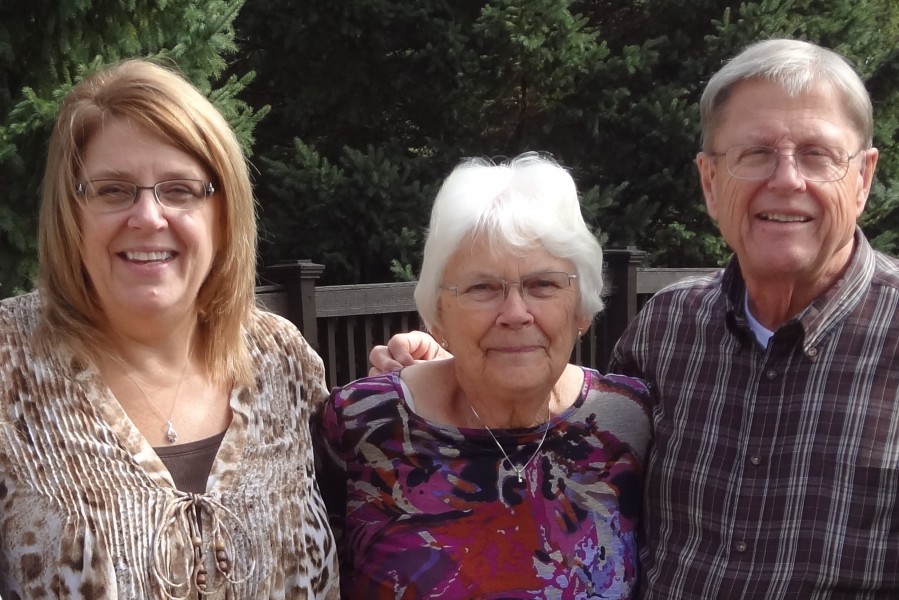 Caregiving for me, like so many others, is personal. When my dad was sick, my sisters, my mom, and I took care of him, dropping what we could in our own lives to ensure he was looked after. We drove my dad to his numerous appointments, made sure he took his medications on time, and much more.
I recognize that most people don't have the luxury of daughters and a wife to drop everything to help them with their care. In fact, when I was researching my master's degree thesis on the drivers of healthcare costs in Medicare patients, I found that the strongest correlating factor was whether they had a daughter living near-by. The same is true today. My dad had us. But the truth is receiving care at home is a luxury for so many, especially as we age and develop more complex health conditions.
I joined ConcertoCare because of our mission to ensure each patient receives the kind of compassionate care they would get from a loved one. We provide tech-enabled, value-based care to seniors and other adults with unmet health and social needs, enabling them to age independently at home–just like my dad was able to.
A lesson that has resonated with me throughout my career came from one of my first experiences in nursing school. Our assignment was to listen to the life stories of patients so that we would learn to understand them as people and most importantly, as individuals. This is something I bring every day to my work as Senior Vice President of Population Health at ConcertoCare.
People unfamiliar with our patient population tend to paint the people we serve in broad strokes, but they represent a wide range of ages, socioeconomic classes, races, and medical needs. We start our work with each patient like I did in that nursing school class – hearing their story. Understanding each individual's history and unique needs impacts how we provide care. Communicating with our patients is the starting point for personalizing their care, and serving them with a holistic care team that understands them is the execution of our mission.
Communicating with our patients is the starting point for personalizing their care, and serving them with a holistic care team that understands them is the execution of our mission at ConcertoCare.
From my vantage point as a nurse and population health leader, there are several things that organizations like ConcertoCare need to account for: the ability to communicate well with our patients; experience with social factors like addiction or poverty that enable us to care with empathy and compassion; familiarity with unique aspects of a community such as religion or immigrant status; and deep experience working with people with highly complex physical, behavioral, and social needs. These are all crucial aspects of caregiving that are constantly on our minds as we form our care teams. The uniqueness of ConcertoCare is that our model brings together teams of providers, nurses, community health workers, social workers, pharmacists, and pharmacy techs to create a team that can be configured to meet the needs of the individual patient.
Each of our ConcertoCare team members plays a unique role in the care team, working together to provide holistic care to each individual, keeping them out of the hospital and optimizing health and independence at home, wherever they may call home. And the personal and professional experience of our care teams leaves a direct impact on the individuals we serve.
As an example, one of our markets has a large non-English-speaking population in a tight-knit community. We intentionally hired a care team that speaks their language and has cultural parallels to the individuals they care for. Many on our care team share similar backgrounds with this community. They not only understand the culture and needs of the population but the resources, geographies, and accessibility of the community.
In another market, a large portion of our patient population has significant social determinants of health challenges, such as homelessness, and suffer from addiction or other behavioral health conditions. While these specific experiences are harder to reflect in our care teams, we build our teams with people who are passionate about supporting people with these challenges and have deep experience working with them. In these circumstances, we have more social workers and community workers in the field.
This all becomes real at the patient level. Recently one of our pharmacy team members called a patient because there had been a lapse in their medication refills, a routine part of this team member's work. The patient expressed distress due to a recent loss of a family member and was very depressed. Because of this team member's previous experience supporting patients with depression, they identified this as a potential risk for self-harm and worked with the care team to help the patient through the crisis.
Caregiving and healthcare are not one size fits all. In order to provide exceptional care to those with complex health and social needs we have to understand the individuals we serve and deliver personalized care that is as unique as they are. That requires open and ongoing communication with our patients and providers, as well as specialized recruiting and training to ensure our care teams reflect and empathize with the populations they serve.